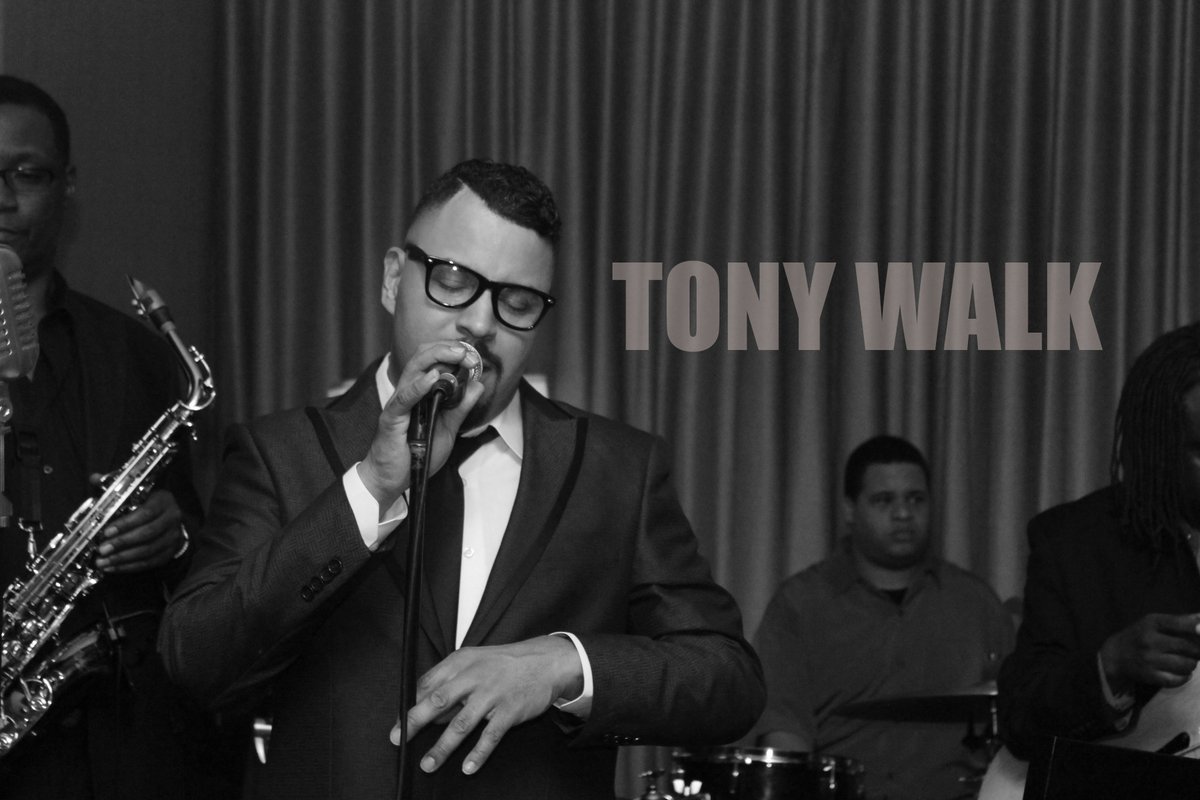 *Hollywood, CA. After spending years on the sidelines beautifying the likes of Diana Ross, Aretha Franklin, Destiny's Child, Mikki Howard, Sheryl Lee Ralph and the late Vesta Williams,
Sir Tony Walk
has finally emerged center stage with the melodious voice and star appeal that was only foreknown to his closest friends.
Tony is a star in his own right and last night he dazzled the crowd along with Elaine Gibbs in West Hollywood at a private affair that left the audience spellbound. His look, his sound, his style and class is reminiscent of old Hollywood and a touch of the later days of R&B.  He is a cross breed of Nat King Cole and Luther Vandross, with just the right amount of Avant, Robin Thicke or Bruno Mars, blended with the organic flair that carves the uniqueness of Sir Tony Walk.
Enjoy this Valentine's Day treat from EURweb as Tony transforms the classic "My Funny Valentine." Like it, click it, share it, buy it but whatever you do, don't sleep on this debonair balladeer Tony Walk. Coming to iTunes and music outlets soon.
Tony Walk- My Funny Valentine from April Carter on Vimeo.
Tony Walk's debut album is titled Making Tony Walk, it is forthcoming this spring.  Tony's "My Funny Valentine" video was produced and directed by April Carter of DeViant Entertainment. For more on Sir Tony Walk visit makingtonywalk.com.
Follow Tony at @makingtonywalk or friend him at facebook.com/tonywalkk  . For booking and other information contact Pattie Howard at  phbalancedmusic@gmail.com